About Floor Plan 2
Floor Plan 2 is a comedy adventure inspired by escape rooms, packed with more puzzles than you can fit in an elevator.
On your first day of work, the boss sends you on an errand to retrieve a lost treasure that will turn the company's fortunes around. And good news: it's somewhere in the building! Just use the elevator down the hall. Oh, and by the way, each floor is a gateway to another world, nobody speaks your language, and time and space are fluid.

OK good luck!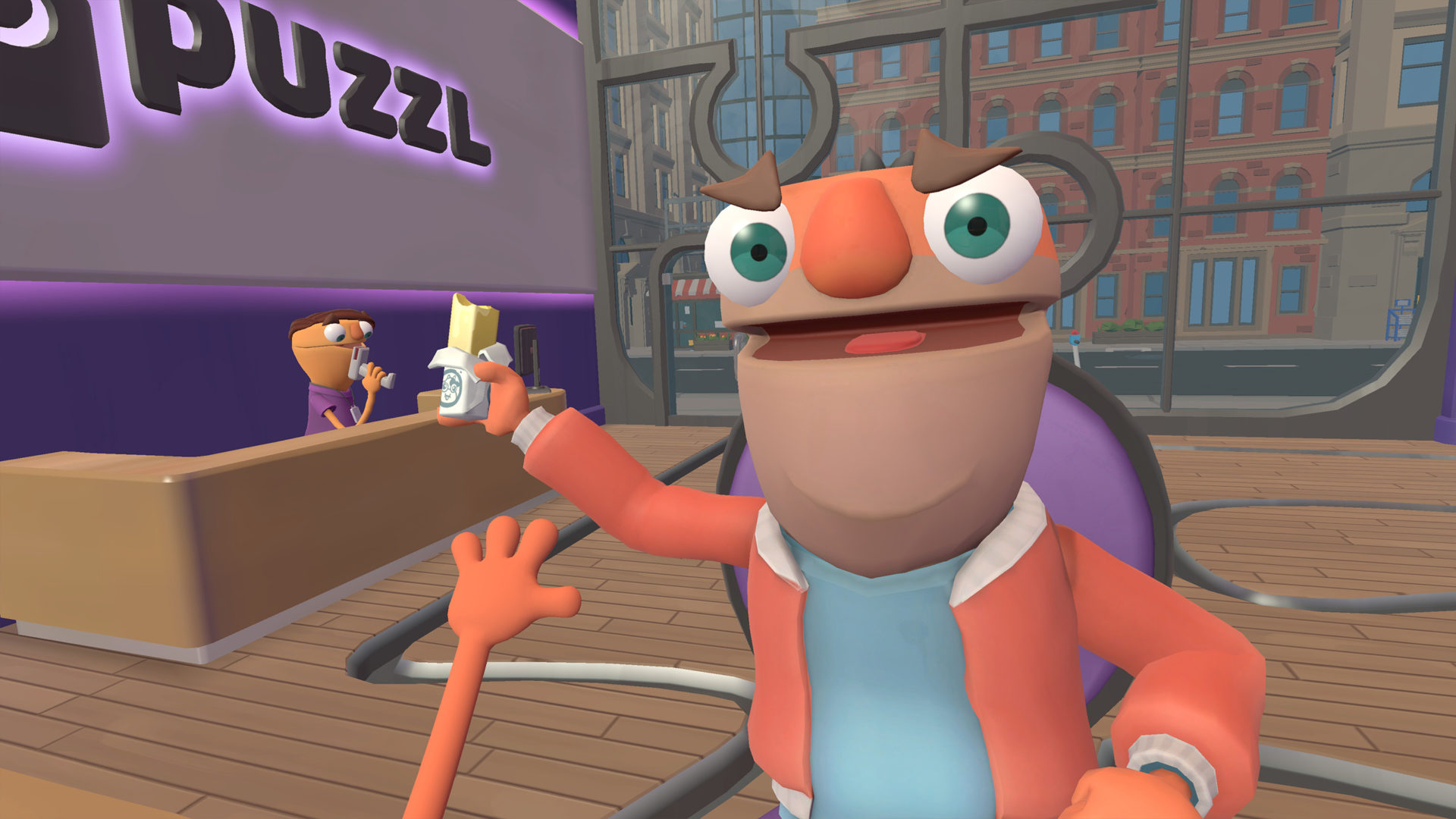 Uncover the Backside
Floor Plan 2 now includes Backside Story, a major expansion with more puzzles to solve, floors to explore, and characters to meet. It's available for all players in a free update as of June 2023!
Reviews
"A wonderful bit of VR puppetry…a Willy Wonka ride with gameplay ingenuity to match its glowing positivity."

Upload VR
"An absolute joy to spend time in. When people ask me what VR games I recommend, this one comes up again and again."

The Escape Roomer
"I love this series. It's so fun, so creative…this is one of the best puzzle games in VR."

A Wolf in VR
Over 500 reviews and ratings from players!
Content Creators & Media
Looking for our press kit or art for your video? Click here!
Support
Have a problem with the game, or need some help? Find answers and guides on our Help Center site.
Contact Us
You can reach our team by email at hello@turbo-button.com.
Looking for our press kit? Click here!